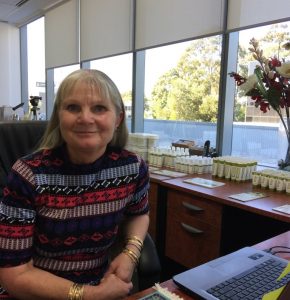 Jennie was educated in England and obtained a double Bachelor degree (Hons) in English and Education and post-graduate qualifications in special education and psychology.
Working predominantly in the areas of learning and development and special education, she saw the need for programmes of learning that would enable students with mild and reversible learning, social and language problems to be kept within the mainstream education system.
Jennie created two very unique and innovative programmes aimed at addressing elective communication difficulties and mainstream language and social difficulties. These programmes were very successful and led to special education language tutors being brought into the mainstream system in a support role.
She co-founded GNP Australia with Iraj and has been involved in the product development of ENDOR products from the beginning and at every step of the way. Jennie's major responsibilities now focus on sales and customer service.
Jennie brings to GNP over 30 years of exceptional people management skills, a high level of communication skills; both written and spoken and a finely tuned ability to be perceptive, intuitive and professional.